Our Company

We at Change Locks Locksmith are full fledged locksmith company who offers 24 hours a day, 7 days a week, and all year round locksmith assistance to our Residential, Commercial, and Automotive clients.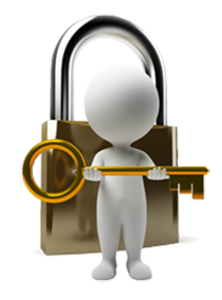 Residential Services
As a home owner or renter it is your priority to insure that your property is adequately secured, but how do we achieve this? The best solution would be to call up a professional in the field such as a locksmith.
Automotive Services
In the past years, car keys have been like any other type of keys we use to lock and unlock a car, open a trunk, and start the ignition system. But as days go by, problems related to keys such as car thievery continue to occur which created the need for innovation.
Commercial Services
Welcome to ChangeLocksmith, a remarkable locksmith company who offer extensive range of professional commercial locksmith services in United States. Commercial establishments like boutiques, banks, hotels, stores, restaurants and even schools, colleges, institutions...
Locked out is one of the annoying situations that we can have. It is really aggravating when you cannot get in, either in your home, office, or car, when you need the most. Maybe we can blame ourselves but what good it can do to us. Why not accept the fact that we are not perfect and tend to forget something especially when we are in a hurry?
There are times that we really cannot avoid being locked out. That is why we are always here to help. Our company provides 24 hours a day, 7 days a week locked out services all year round. Instead of whining about something that surely would not help, it is much better to ask a professional help immediately. Locksmiths from our company are all well trained, skilled, knowledgeable, and insured. With the use of modern tools and equipments, almost all locks can be opened. In few minutes, you will find yourself opening your door and getting in.
Our company offers its services to all in need, such as the residential sector, commercial clients, and automobile clients. And to guarantee a quality locksmith services as well as standard compliant locks and bolts, our company provides a wide variety of locks and bolts you can choose from. From locks and bolts to comprehensive security systems, simple locked out to the most complex locksmith problems.
Our company offers:
Emergency locked out services

Cylinder rekeying

Keys duplication, cutting, extraction

Lock installation, repair, replacement

Panic doors

Keyless access

Master key systems

CCTV and security systems

Alarm systems

Transponder keys reprogramming

Other various locksmith related issues and concerns
For your immediate locksmith needs, call our company. Our 24 hour 7 days a week consultant are always ready to answer your inquiries and even provide you free quotation.