Our Company

We at Change Locks Locksmith are full fledged locksmith company who offers 24 hours a day, 7 days a week, and all year round locksmith assistance to our Residential, Commercial, and Automotive clients.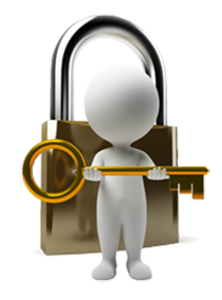 Residential Services
As a home owner or renter it is your priority to insure that your property is adequately secured, but how do we achieve this? The best solution would be to call up a professional in the field such as a locksmith. Unfortunately, a lot are not aware about all the services that locksmiths can provide.
One thing that the majority of people do know is that a residential locksmith can get you into your home in the case that you have been locked out. But what if you have lost all of your keys all together, then what? Once inside the house a locksmith can take the lock cylinder apart and decode the pins. From this information an original key matching the one that was lost can be produced. If need be a professional locksmith can then make as many key copies or key duplicates as one requires upon request of the home or property owner.
Another service that many may already expect a locksmith to be able to provide is that of lock replacement or lock upgrades. Because it is the unfortunate nature of a lock to wear out, that at some point, they will need to be either replaced or repaired. Since they are submerged in the security industry daily, our locksmith is the ideal candidate for such a service call.
We offer the following services for your home:
Marshall evictions
Entry gates locks
Re-key & master system
Pick resistant deadbolts
Keyless locks
Locks installed & repaired
Fast lockout service
Decorative locks
Sliding door lock
High security locks
Screen doors locks
Whenever you are encountering some problems with your locks or keys at home, you will never have to worry about who to rely on anymore. Just contact us and we will respond as soon as we can.